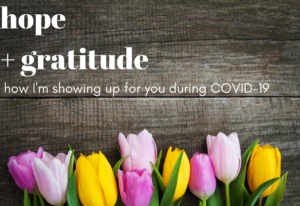 Welcome to my blog! This is the first of many blog posts, and as such, I just want to say thank you for clicking into it. Having the support of my clients, friends and family has been my rock throughout the uncertainty of COVID-19. In this space, I hope to demonstrate that the key to my success has been my community. I can't begin to describe my appreciation for that. As promised in my email, this post links to an open letter to my community. It also includes some serious information about what we're doing in terms of real estate in the time of COVID-19, as well as ways I'm staying positive and mindful. I hope you find something in here that comforts you, and if you have more questions, please contact me. I'm here for you.

First, I wanted to link to Governor Brad Little's Stay at Home Order and outline the piece of it that pertains to real estate. This gives you an idea of why we're still operating and how we're complying with the state's order. According to the list of essential services, the transfer and sale of real estate qualifies as essential infrastructure during the Coronavirus outbreak. Here's what I'm doing as a Realtor in real time to protect myself and my community:
When a home is vacant:
Stocking each home with sanitizing wipes and asking agents to wipe up behind themselves

Providing hand sanitizer for extra precautions near the entrance

Conducting remote showings on Zoom for buyers and sellers who prefer them

Requiring all those who enter the home to remove their shoes completely
For occupied homes:
Calling each buyer and buyer's agent to ask about their health and ensure they have no symptoms

Confirming buyer pre-qualification for a loan or cash availability

Reminding anyone who enters the home to only touch the front door and back door and sanitize before and after each visit

Allowing only the buyers who will be on the contract to attend showings (no friends or family

Confirming the buyers interest in a home is serious and they have done as much online research as possible to ensure the showing is meaningful 
For all in-person interactions, I'll be wearing gloves and a mask. Despite being teased by some clients, I believe that every precaution is necessary to keep my community, my family and myself safe and ensure I'm not part of the problem. Homes are still being listed and inventory is still coming on the market. In fact, I just listed this adorable home in the North End. It's vacant, completely sanitized and move-in ready. The airy layout and spacious backyard make it a perfect place to spend time during the quarantine. 
What I'm doing to get my mind right:
The daily news makes me anxious and gives me some comfort at the same time. I'm a data person, but I'm also deep feeling, so I have to expend some effort balancing my emotions and staying present. One of the ways I do that is finding gratitude in the time I now get to spend with my entire family on a daily basis. It can be hectic to have both kids at home while my husband works remotely, but we are finding ways to enjoy each other's company and get "me" time. Here's what I've been doing for me:
Listening to Brene Brown's Podcast: Unlocking Us

Scheduling happy hours and my book club meetings on Zoom

Comfort cooking veggie enchiladas, cheesy chicken rice bakes and soups
My children are in second and fourth grade, and lucky for us, my husband and I can spend a lot of time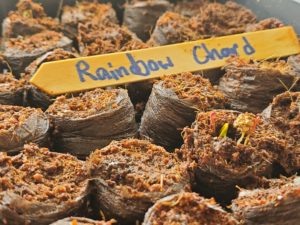 with them while we're at home. Here's what we're doing to stay busy:
Germinating seeds like Swiss chard and snow peas

Painting and hiding rocks on the

#19A Shoshone-Bannock Tribes Trail
Watching videos on the Houston Space Center's website

Scheduling Zoom playdates with classmates

Reading books, like Percy Jackson and The Mysterious Benedict Society

Biking in the beautiful spring weather to take in the blooms around the neighborhood