While we couldn't wait to deck the halls this year, it's also important to remember to get your home in Boise ready for winter in the less decorative ways. This is my go-to checklist when temperatures drop and I'm ready to cozy up indoors.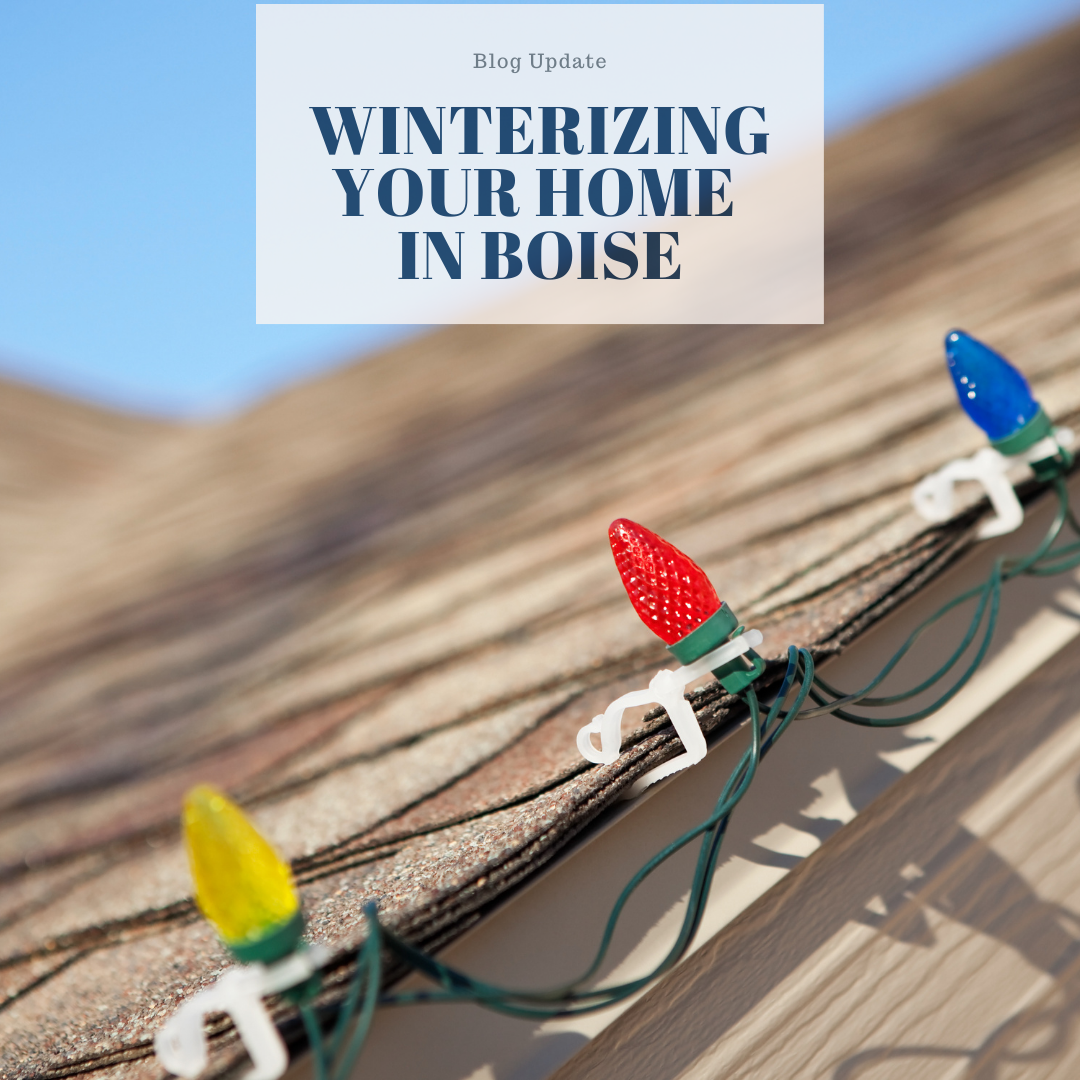 Clean out your gutters. If we have a big winter, clear gutters will ensure ice doesn't damage your exterior by getting stuck in your gutters and downspouts.
CLEAN OUT YOUR GUTTERS! Seriously, this is hugely important and an excellent practice to get into to keep your gutters clear and working well.
Be prepared for snow. While snow in Boise doesn't always stick, our weather can be unpredictable. Keeping a snow shovel handy and knowing the rules around snow in your neighborhood are important. It's every homeowner's responsibility to have their walks shoveled for mail and delivery folks, so keep them clear as snow starts to fall.
Store your outdoor furniture. The freeze/thaw cycle of winter can be hard on your outdoor furniture. Putting them in storage or covering them up will keep them looking fresh in time for spring and they'll last longer.
When temperatures start to freeze, it's time to disconnect, drain and store your hose. Covering your hose bib with an insulated cover will also keep that area protected and well-maintained.
Winterize sprinklers.This is key for keeping your irrigation and sprinkler lines running smoothly. Have someone on deck to blow out your sprinklers around Halloween and schedule them to go back on around Easter.
Replace your furnace filter. As outdoor temperatures drop, your furnace will be firing up more often, so giving it a fresh filter will keep it running well all winter long. Steve's Heating also offers affordable and excellent service if you want to have your HVAC checked for the winter. Give him a call at 208-888-6696.
Change out CO2 and smoke detector batteries. As we keep windows closed and start lighting cozy candles, it's important to make sure your smoke detector and carbon monoxide detectors have fresh batteries. This is key to keeping your home in Boise protected.
Resist the urge to use any kind of ice melt or salt on your walkways. These ruin concrete and can be harmful to pets.
Plan for outdoor pets and plants. Trim back your perennials, clean up your leaves and make a plan for any pets that live outdoors. Chickens do not need heat lamps in our mild winters and they're a notorious fire hazard.
This time of year makes me appreciate my home so much for how well it shelters my family and the joy it brings. I hope that this checklist helps you get organized as you settle into the winter season. Wishing you and yours a safe, healthy and happy holiday season in your home.