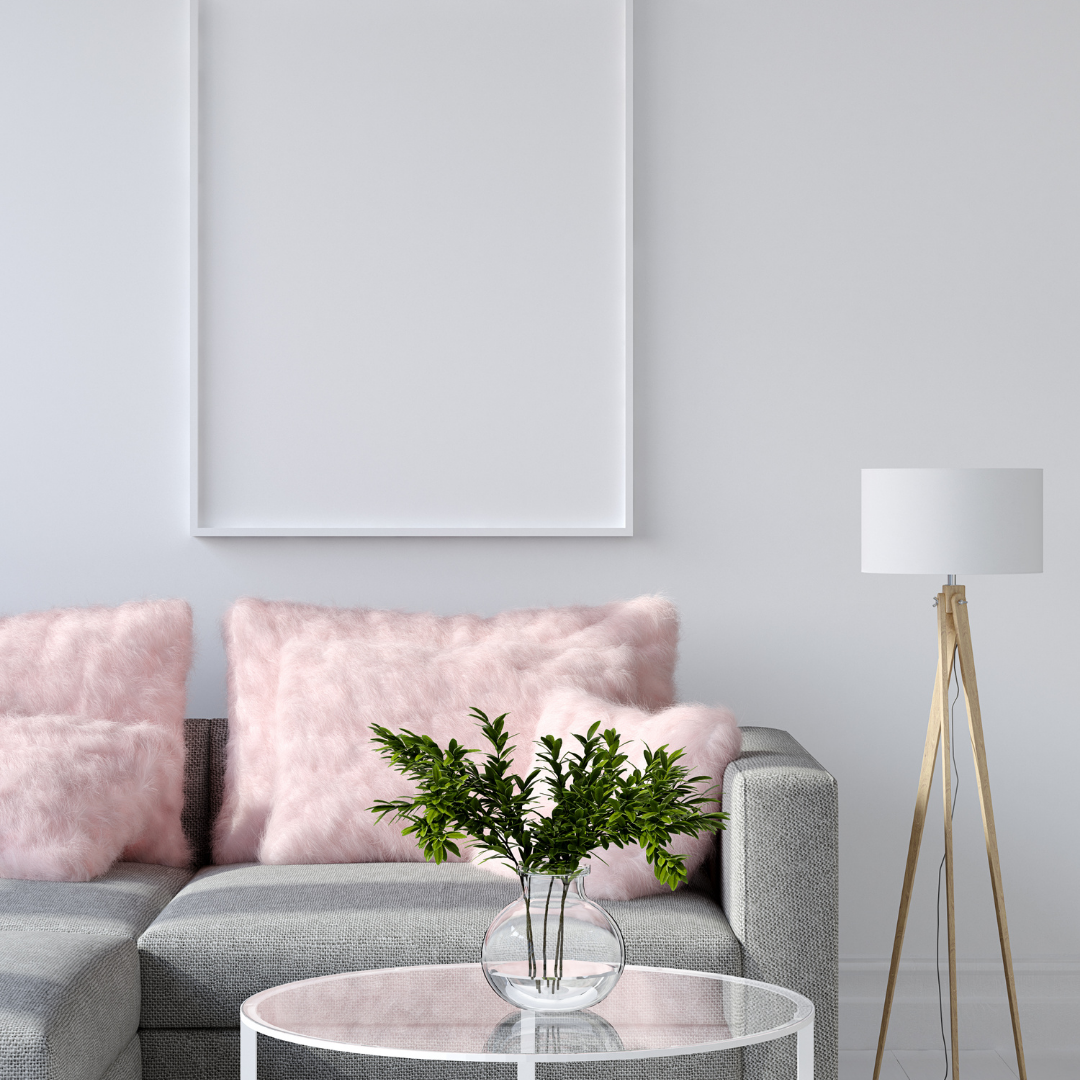 You might think that in this sellers' market, buyers are willing to take anything as-is. In my experience with the Boise real estate market, not staging your home or staging it without intention is the number one way to leave money on the negotiating table. From hiring a professional home stager to DIYing your way to the best price, home staging is the most significant action you can take as a seller. In this blog, we're defining home staging, explaining its benefits and providing tips to add value before your home hits the market.
Staging Defined
When it comes to staging, no two listings are the same. Home staging doesn't always mean that all of your stuff goes into storage and an interior designer transforms your home into something you might see on HGTV. Staging can be as simple as a deep clean, a furniture edit and some new well-intentioned decor to zhuzh up the space. It can also be as transformational as hiring a professional to plan a kitchen remodel or select new flooring. The point of home staging is to truly showcase the space in such a way that a buyer can imagine their life there.
How do I know if I need staging?
I suggest some form of staging for all the homes I list. From hiring one of my trusted professional stagers to scheduling a deep clean, all homes benefit from at least some sprucing up. The most important homes to stage, however, are those that are vacant or cluttered.
Professional stagers understand where buyers' eyes are going to go. You might think that a vacant home doesn't need staging, but vacant rooms look smaller. Professional stagers know how to entice buyers to envision themselves in your home. They think about questions that buyers will ask when they view the home. Will our king bed fit in the master? What about our sofa in the living room? Having the right furnishings helps a buyer imagine themselves in the home. Once a buyer can see themselves in the home, the home becomes more valuable to them.
The Benefits of Staging
Almost all buyers begin their home search online. This means their first impression of any home begins with the pictures. We live in an image-focused society. If the photos are dark and drab, they'll keep on scrolling. Pictures that pop because of fresh paint, a deep clean or sharp furnishings keep a buyer's attention.
Once you have their attention, it's important to showcase the home's value by ensuring a buyer can see themselves in it. The National Association of Realtors estimates that for every $100 spent on staging a home, the return on investment for a seller is around $400. In my experience, these figures have been even higher.
In the Boise real estate market, many homes are being sold for more than their asking prices. However, the quality of staging has still proven to make a major difference. For example, a house that recently went for $20K over asking had unprofessional photos and looked drab, while at the same time, another house that was beautifully staged with professional photography went for $100K over asking. As you can see, the investment you make with staging compounds exponentially.
How to Stage Your Home
When I list a home, I give my clients a checklist to get their home ready to list. A critical thing to keep in mind as you begin to stage your home is that investing in your home before you list it will only benefit you at the negotiating table. Deferring a $500 repair now could result in a $5000 reduction in the purchase price at the closing table. Here's an abbreviated list of what I provide to my clients divided into the home's exterior and interior:
Tidy Up the Exterior

Rake leaves and remove debris from the street and curb
Clean the gutters and clear the roof of debris
Power wash the exterior of the house and clean the windows
Touch up any areas of the exterior, trim or front door that needs paint
Refresh and weed the landscape/flower beds and mow the lawn
Make any repairs necessary, such as to the fence or gate

Lighten Up the Interior

Hire a professional house cleaner to deep clean the home
Clean the windows and touch up the interior paint throughout
Replace any burned out light bulbs and outlet covers
Remove ⅓-½ of your furnishings/personal belongings to give the space an open feeling so buyers can imagine themselves in it
Declutter counters and shelves throughout the home, including in the kitchen, closets and garage
Take half of the clothing out of the closets to showcase their size
Remove signs of pets and keep the dishwasher and garbage cans empty
In Summary
Home staging can take many forms, but staging it in an intentional way is essential to getting the best price for your home. Contact me for a complete staging checklist. You'll need to pack, organize and edit your belongings when you move anyway, so doing some of this before you list the home will make the process easier in the long run.

As you move through the staging process, you might find that the journey of selling your home becomes emotional. I wrote a blog about making a mindful move, and I hope you'll read it as you begin staging and preparing to list your home. If you have any questions or need help with staging your home, please use me as a resource and a guide.