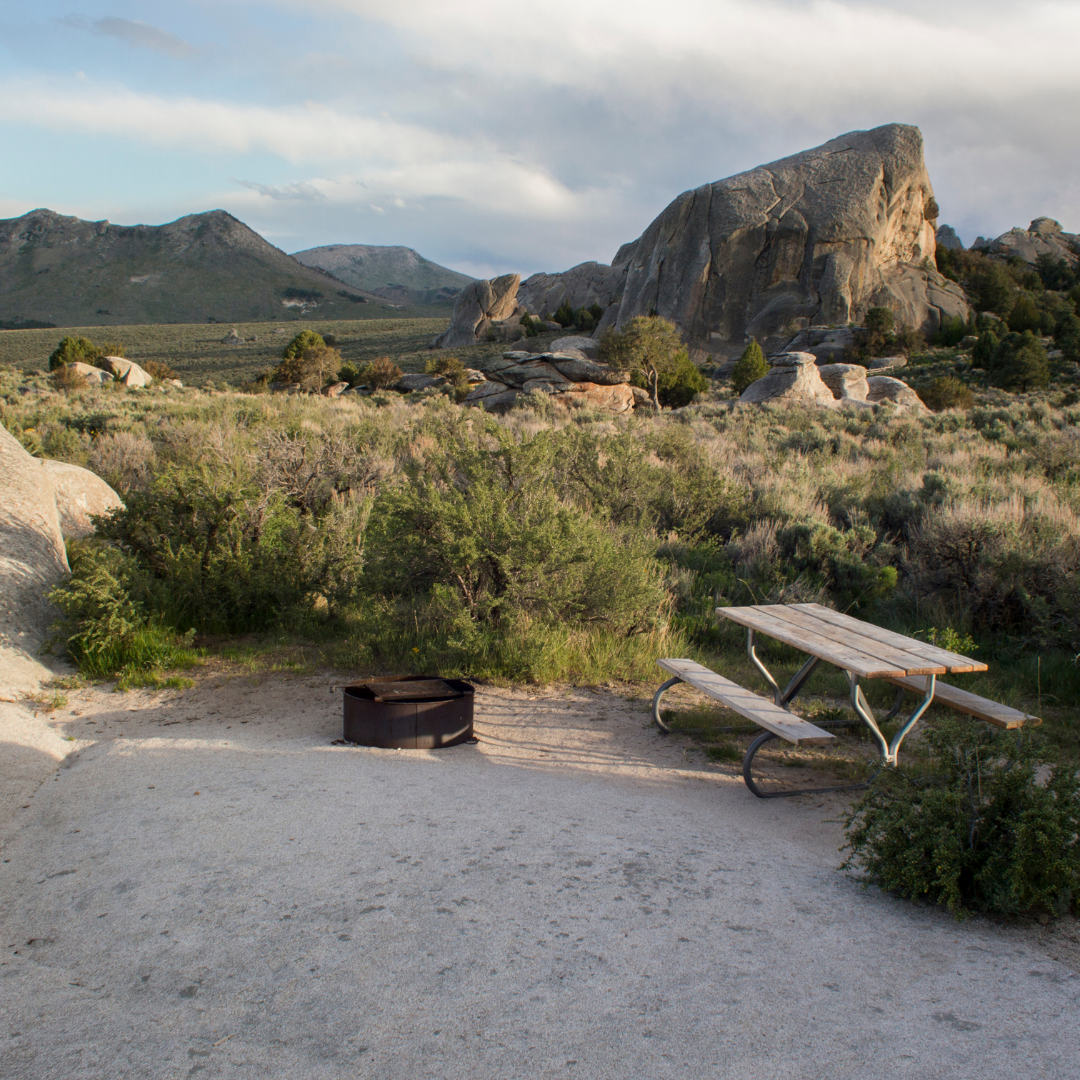 As you know by now, springtime in Idaho is my ideal season. The sun shines without scorching, we still get some rain and I want to be outside 100-percent of the time. When nice weather hits, my family packs up the camper and finds a spot to spend time outside. We just returned from a trip exploring southern Utah, but for something a bit more local, I've listed my favorite spring camping trips near Boise.
You'll notice that most of these locations are south of Boise. That's because anything north of us is too cold, snowy or unpredictable for reliable spring camping. When the valley heats up in the summer, we head north. For now and for the next several weeks, we'll be spending our weekends in the following areas. (Of course only on weekends when I'm not helping buyers find homes in Boise, Idaho!) I hope that you find them as awe-inspiring and restful as I do.
The Owyhee Canyonlands
Distance from Boise: Approximately 80 miles or 2 hours by car depending on your destination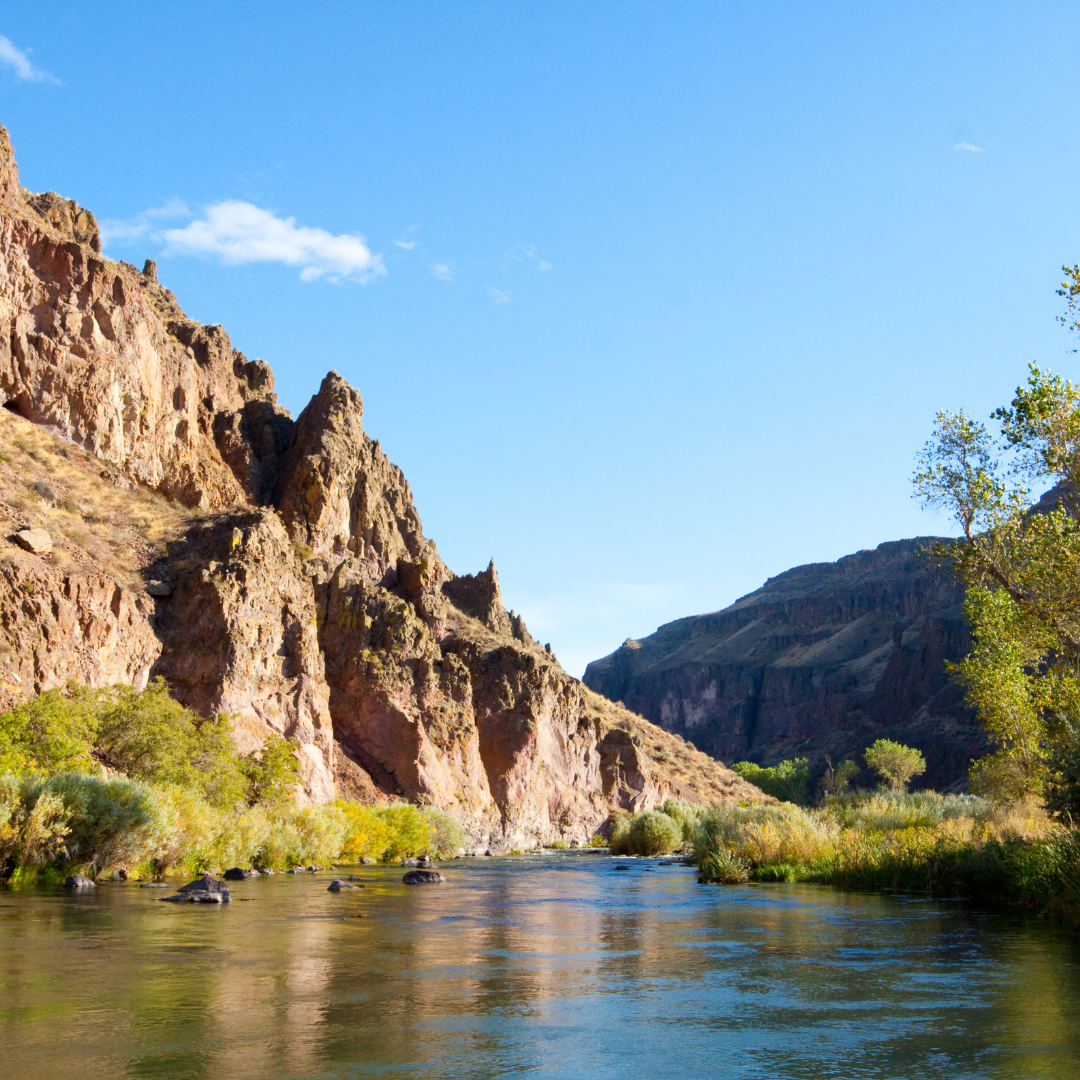 We've got incredible views of the Owyhee mountains from Boise. If you've never explored this vast canyonland, put it on your list this spring. As temperatures begin to soar later in the summer, this area becomes exposed, arid and hot. There are plenty of places for "boondocking" (dispersed camping), or you can book a reserved campsite via the Oregon Parks Department. We prefer boondocking because my schedule is hectic, especially in the spring, and we can't always plan our camping trips. If you're more organized than I am, visit the Oregon State Parks website. It has a fantastic search engine for campgrounds. We love the Lake Owyhee State Park for camping and the Owyhee Reservoir for fishing and boating.
The Owyhee Canyonlands have no end to beautiful spots for stargazing. We love to hike Leslie Gulch, Succor Creek and Juniper Gulch. Plus, it's often warm enough in the spring to paddleboard in the river. Just be wary of poison ivy in the canyon – it's abundant! This region is rocky, so be prepared to scramble or ford creeks depending on the time of year. It's not as young-kid-friendly as other areas. Steve Stuebner is Boise's local expert explorer of the Owyhees. Check out his guide book and blog on the region.
City of Rocks National Reserve
Distance from Boise: 200 miles or 3-3.5 hours by car
I don't know why it took me until last year to go to the City of Rocks for the first time. I've lived here for almost 20 years! This backcountry byway has excellent spring camping and hiking. If anybody wants to teach me how to rock climb, I am game! My family loves the exploring the visitor center and scrambling below the rock steeples and spires. We love the Smoky Mountain Campground, which is also great for all of you equestrians. Because of its rocky, exposed nature, this reserve is best explored in the springtime, before the summer heat.
Bruneau Sand Dunes
Distance from Boise: 65 miles or 1 hour by car
Another beautiful spot for stargazing, we love exploring the Bruneau Sand Dunes. It's a quick trip from Boise. Sometimes we even take the long way just to stop at Miracle Hot Springs and to drive through Hagerman.
Woodhead Park
Distance from Boise: 127 miles or 2-2.5 hours by car
Woodhead Park sits on the Idaho side of the Brownlee Reservoir in the Hells Canyon Area. While it's north of Boise, it's on the Idaho-Oregon border in an arid stretch of land that warms up quickly. The Idaho Power dam is fun for the kids, and the reservoir is my ideal spot for boating and fishing. It's a perfect springtime destination to camp, RV, boat and enjoy the spring weather.
There you have it. When the weather is nice, there's no place I'd rather be than outdoors in Idaho. Remember, when you renew your Idaho license plates, you can pay for the state parks pass for just another $10. It's a great way to save on fees and make sure you're ready for adventure. Happy camping!