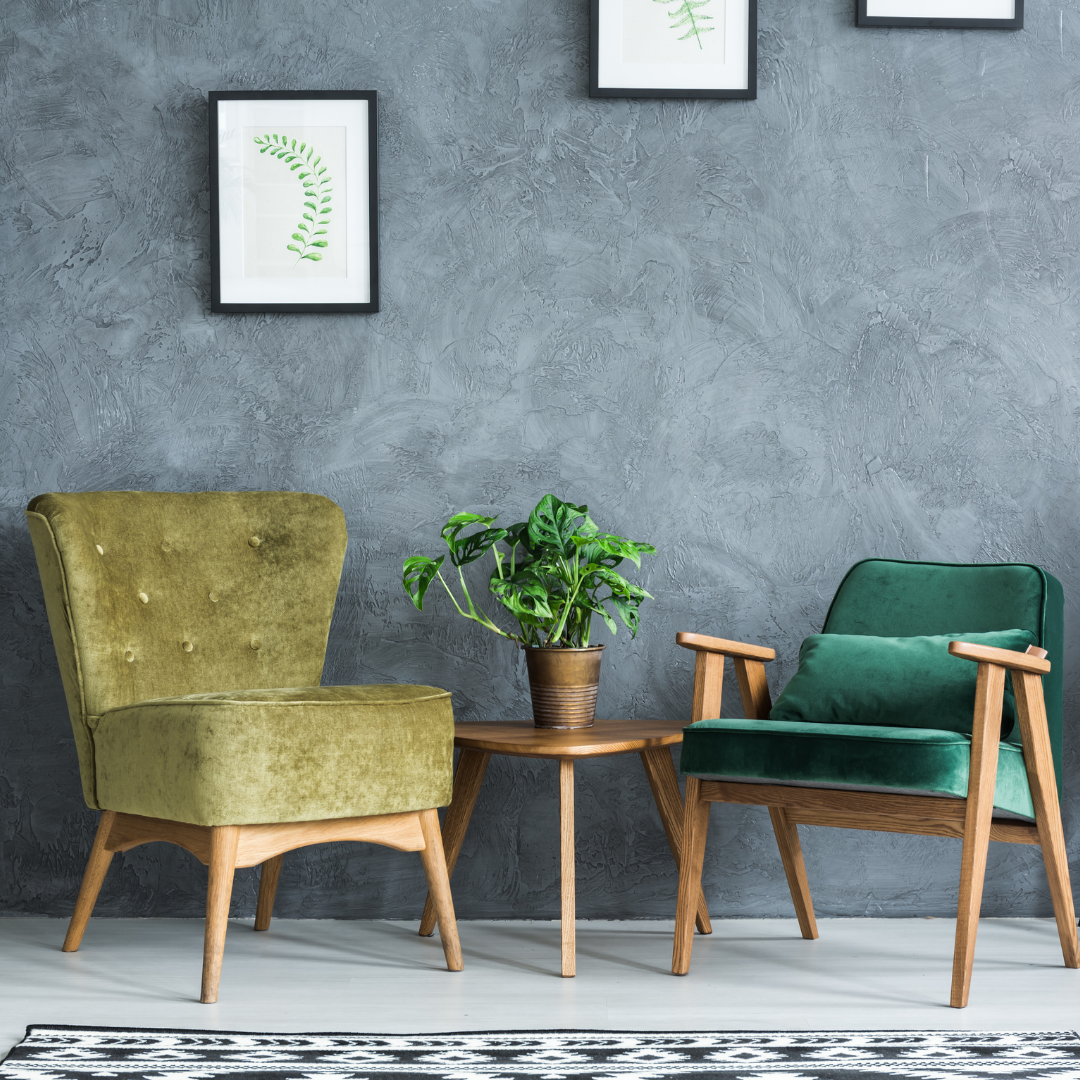 It might surprise you to learn that I find decorating my home stressful. I used to approach decor from an angle of perfection – I wanted everything to look right together. After a lot of frustration, I learned to focus on buying pieces that bring me joy and work for me based on design, comfort and style. Because I have a strong sense of self, what I choose inevitably goes with everything else I own. When I do feel stumped, however, I turn to Boise's brimming interior design industry. I know some wonderful designers, but that's another blog.
Nesting has always been important to me. I've spent so much time at home raising my family that I put a lot of value in feeling comfortable in our space. Throughout my career in the Boise real estate market, many of my clients have asked me where they should look for home decor and furnishings. These are my go-tos for Boise furniture stores.
Favorite Boutique Boise Furniture Stores:
Feather & Twine (3107 W State Street)
Whenever I see Feather & Twine post a story on Instagram, I can't help but click to see what's new in this boutique store on State Street. Owned by Judith Balis, an interior designer and long-time Boise resident, Feather & Twine has the light, airy feel to its decor that makes it an oasis in a busy area of town. It has everything from statement armchairs to well-crafted throw pillows and other decorative pieces that are trendy and timeless. The shop hours are somewhat sporadic, so I often buy online and pick up in-store on Tuesdays.
Balis also has another home store in the works, and I can't wait to see what she has up her sleeve. Bungalow Home will open a 10,000 square foot mothership of a store in August at 7500 W Fairview Ave near the intersection with Cole Road.
Boise Vintage (3412 W Chinden Blvd)
I live in a mid-century style home, so Boise Vintage has been my refuge over the years. I've found everything from credenzas to sofas and chairs at this boutique on Chinden Boulevard. Their pieces are rare and often date back to the '50s, '60s and '70s. They actively post their finds on Instagram, so if you're looking for something groovy, give them a follow.
Echelon Fine Home (1404 W Main Street)
In the heart of downtown Boise, Echelon Fine Home offers contemporary furnishings that are timeless and elegant. Think of them as a local Restoration Hardware. Their showroom is inviting, and their in-house design staff is friendly and knowledgeable about the pieces they carry.
The Nest (3210 E Chinden Blvd)
Another wonderful stop on Chinden Boulevard at Eagle Road, The Nest is the reason I wish I owned a modern farmhouse style home – I could furnish it here completely! From patio furniture to artwork, their furniture and decor has a whimsical, traveled feel to it. I love to go for design-focused gifts and just enjoy perusing the space. They also carry local artists and recently opened a second location (Nest 2) next to Anthropologie in The Village at Meridian.
Model Home Furnishings (1041 S Ancona Ave, Eagle)
For more traditional home decor and furniture, Model Home Furnishings stays true to its style. This is a great local place to peruse sofas, tables, beds and more, plus it's reasonably priced. They even offer great styles for kids' rooms. Dwell Home Co. is a sister company to Model Home Furnishings, with a modern farmhouse esthetic and a location in Eagle (1580 E. State St., Suite 101).
Ennis Fine Furniture (275 S 23rd Street)
The Ennis showroom is a wonderful place to look at custom furniture in person. This family-run furniture business has been around since 1946 and is well-known as THE Boise furniture store. You can choose your fabrics and finishes and have your one-of-a-kind piece ordered and delivered to your home. Ennis carries high-end brands, and if you're having trouble designing your space, they also offer design services.
Dwell Home Co. (1580 E State St #101, Eagle)
When I'm in Downtown Eagle, I love to pop in to see what's new in the modern furniture world. They offer a great selection of unique pieces, from furniture to home accents. Since they opened, I've picked up pillows, bedding and mirrors to add some modern elements to my home.
Bungalow Home Furnishings (7500 W Fairview Ave, Boise 83704)
This home furnishings shop is the sister store to Feather & Twine and also owned by interior designer, Judith Balis. It is just as unique as the other and features gorgeous, one-of-a-kind furniture. You will also find some unique home accents here as well.
Favorite National Brand with a Boise Location
Scandinavian Designs (2509 Broadway Ave)
The Broadway Ave outpost of Scandinavian Designs has affordable, contemporary and stylish furniture. They source high quality pieces with clean lines and neutral tones.
Facebook Marketplace and Instagram are also both excellent sources for vintage furniture. They do require some digging and frequent checking, but there are finds to be had. I hope this guide helps you find the best furniture stores for your home. Furnishing your space can be daunting, but take it one room at a time and one piece at a time, and it will feel like home before you know it.