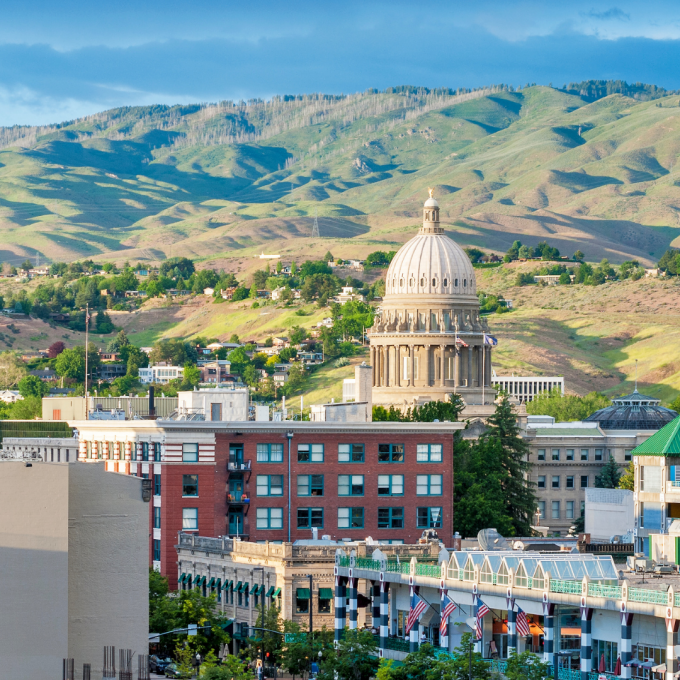 Boise's position on Top 10 lists from Livability.com to Forbes magazine has people all over the country buzzing about our beloved City of Trees. Many of the qualities that drive people to Boise, our budding tech sector and unbelievable access to the outdoors, ring true when those people relocate out west. However, as someone steeped in the Boise real estate market, I hear some myths that I wanted to bust here on the blog. 
Myth # 1 The City of Trees
Our nickname as The City of Trees can be confusing. Those who imagine towering pine forests and alpine lakes are surprised when they arrive in our high desert, arid climate. The foothills that surround Boise green up in the spring, but for most of the year, they're a golden brown. The Boise River corridor remains leafy green for much of the year, with a fantastic show of colors in the fall and an opportunity to view nesting raptors in the winter. For those who want that true mountain scenery, Bogus Basin and the jagged Sawtooths are a day-trip away. 
Myth # 2 Cheap cost of living
While the price of a pint of beer and dinner can make visitors swoon over a lower cost of living, they are often disappointed that real estate in Boise isn't cheap. Living close to downtown, the river or the foothills is comparable to prime locations in most cities. Those who are comfortable with a commute can find much larger homes and lots further out in surrounding communities, like Meridian and Eagle.
Myth # 3 Tumbleweeds are more common than traffic jams.
I meet a lot of people who think Idaho is the wild west, or Iowa, with big open fields and tumbleweeds blowing down Main Street. Same as everywhere else, we have rush hour traffic and a highway to the suburbs that bottlenecks. There is a major difference, though. In Boise, driving 5 miles usually doesn't take more than 30 minutes, even in rush hour, unless you're winding up a mountain or on a dirt road. If you're in your car for that long, it means you're no longer in Boise.
Myth # 4 Podunk potato heads
Idaho ranks low on the national list for education, but it's a big state, with a mostly rural demographic. Boise's school districts are some of the best in the country. It also has to be said, while we still grow the most potatoes out of any state, we have a lot more going on than that. Industry giants like Micron, Hewlett-Packard, Simplot and Albertson's are headquartered here. The tech scene keeps growing, with innovative companies like Lovevery and Kount.
Myth # 5 Boiseans begrudge newcomers
Certain folks from a state that starts with C and ends with -alifornia are often told to change their license plates as soon as they exit off Interstate 84. In reality, the sentiment that Boise is anti-transplant represents such a small group of people. The city is full of transplants from all over the world. These newcomers are widely accepted, especially when they assimilate in the most important way: being Boise nice. So if you make Boise your home, say, "Hello" when you pass someone on the street or a trail. Don't honk your car horn unless you're greeting a friend and sing along with Jewel to practice remembering that there is no Z in Boise.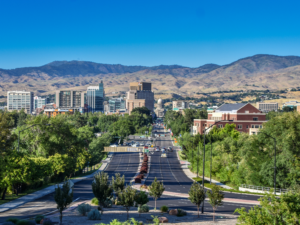 Boise lands on top 10 lists for the best city for work-life balance, livability and, of course, buying a house. It's a sought-after destination for so many reasons. In fact, non-native Boiseans often qualify how long they've lived here before you've even asked. Even if it's been decades since they resided in another state. They wear their lifestyle change like a badge of honor. They've all moved to Boise for at least one of the true versions of the reasons mentioned above. The reason they stayed, however, remains consistent: the sense of community and the people who cultivate that are unparalleled.