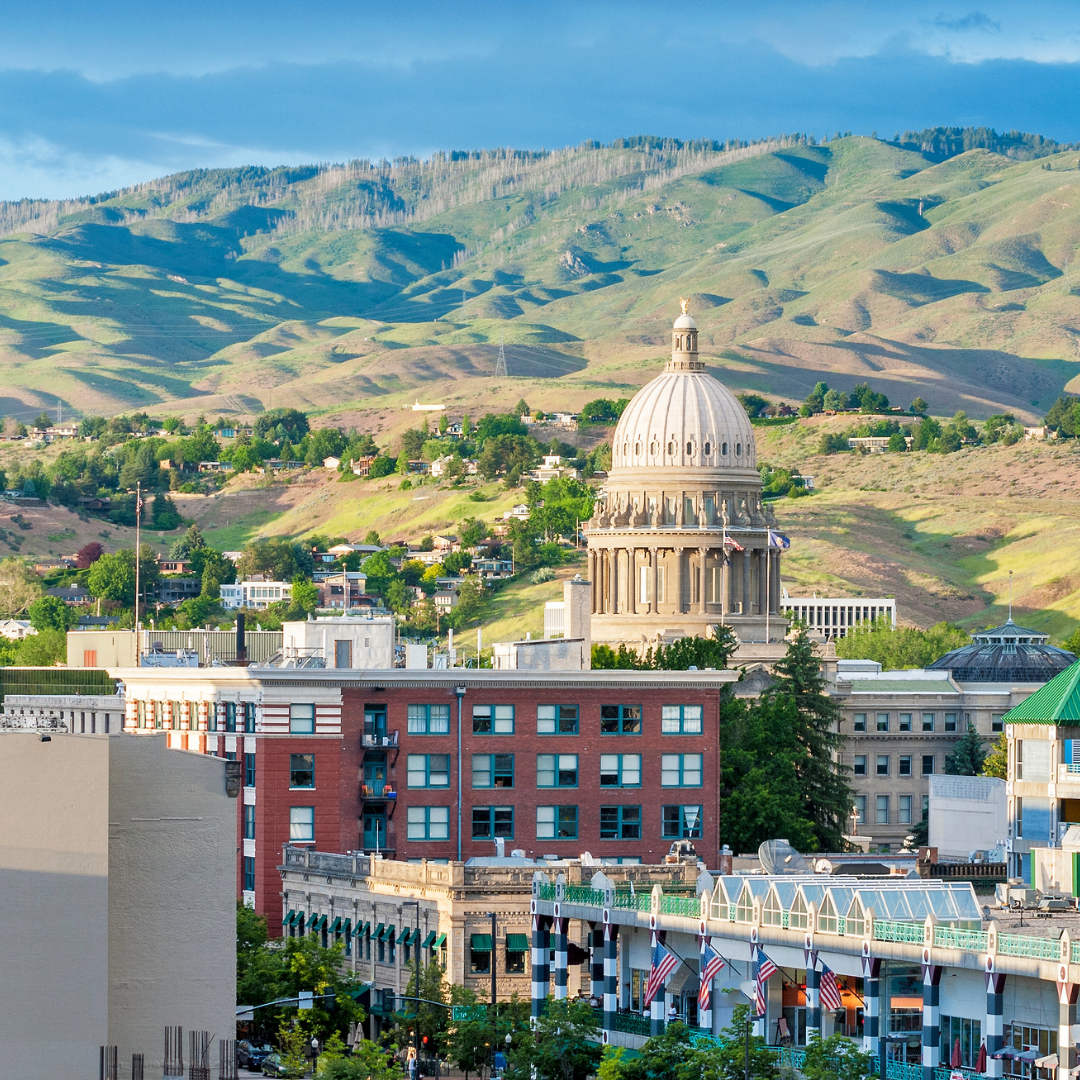 Spring in Boise is hands down my favorite time of year. The foothills glow green, bluebird days become the norm and the rooster tail display at Lucky Peak marks the official start of spring. For those of you looking to soak up the spring sun after a long winter or just visiting for the weekend, this is my go-to guide for spending the spring in Boise.
Note: Please check with each business or the city's latest COVID-19 information prior to visiting the following businesses, as hours of operation might change and restrictions might be in place.
Stay
Boise's hotel scene hosts several new hotel chains, but I'm loyal to local. I truly believe that where you lay your head can tell you a lot about a city. That's why I make it my business to help people find their dream home in Boise. Here's where I suggest you stay for a weekend getaway in Boise.
The Inn at 500: For an authentic Boise experience, the Inn at 500 delivers. Each room has a unique design that depicts a part of town through its decor, including a Zoo Boise themed room and one designed with the Spirit of Boise balloon festival in mind. Plus, their location is unbeatable, with immediate access to Boise State University, downtown Boise, the Boise Art Museum and Zoo Boise. For anything a bit further away, they offer complimentary cruiser bikes so you can zip around town like a local.
The Modern: For the hip set, The Modern is a motel-style mainstay. The renovated Travelodge doesn't sacrifice anything in the form of comfort or style, and it serves as a hub for Boise's creative culture. Located in the Linen District, it's an easy location to access downtown and the North End. Plus, This is one of my favorite date night restaurants with my husband. The restaurant and bar serve some of the best food and drinks in town, with a cozy courtyard where you can lose track of time.
Airbnb: With historic North End rentals in walking distance to Hyde Park and Camel's Back, as well as riverside villas with pools and Greenbelt proximity, Boise's Airbnb market allows visitors to truly feel what it is to live like a local. For anyone looking to move to another neighborhood, or those looking to move to Boise, staying in an Airbnb in your desired area is a wonderful way to picture yourself in that spot.
Dine
Boise's food scene excels beyond Idaho's famous potatoes slogan. There's no end to where to eat in town, but a few restaurants stand out as uniquely Boise.
Do
After you've decided where you're going to eat during your perfect spring weekend in Boise, it's time to decide what you're going to do. Boise's list of must-do activities hardly has an end, so think of this itinerary as a starting point. While you're out and about and the weather turns, remember one of Boise's favorite sayings, "If you don't like the weather, wait 15 minutes."
In Summary
Just compiling this list makes me proud to call Boise home. I feel honored to get to share this beautiful city with visitors and locals alike. If you don't yet call Boise home, give us a visit and then give me a call.